Having the right window treatments in place can elevate the way you experience a space tremendously. It influences your mood, increases your place's market value when you choose to resell it in the future, and keeps your privacy and productivity levels in check while working remotely.
Here's a closer look at how modern roller shades affect your area:
Design
You're often presented with a wide selection of fabrics to choose from so you can best showcase your personality. Each shade is an opportunity to provide a subtle and simple alternative to the standard bulky curtains. This is best for maintaining a minimalist aesthetic. Plus, their form provides a clean-cut and elegant look that complements and elevates your interior decor. You may also select bright and bold colors that bring an extra burst of positive energy. A trendy pattern can even bring about a fresher and more cheerful atmosphere.
Functionality
Having a modern roller shade can be a great way to adjust the lighting in a room. Choosing to have lighter fabric installed allows you to keep the space comfortably bright and airy on a warm afternoon.
On the other hand, thicker and more opaque material may be used to blackout all external light sources, including glare. These are commonly installed in bedrooms for uninterrupted sleep and optimal privacy. Homeowners can even get dual shade systems. This gives them full control over alternating between both shades on a single window when needed.
Motorized shades are also manufactured to be as noise-free as possible. With a simple remote press or tap on your phone, you can set and control their stopping points. This guarantees their precise placement every time. Moreover, you don't need to worry about their operations. After installation, they can be directly plugged into your nearest wall socket. You also have the option to choose their battery-operated alternatives in case you have problems with electrical wiring.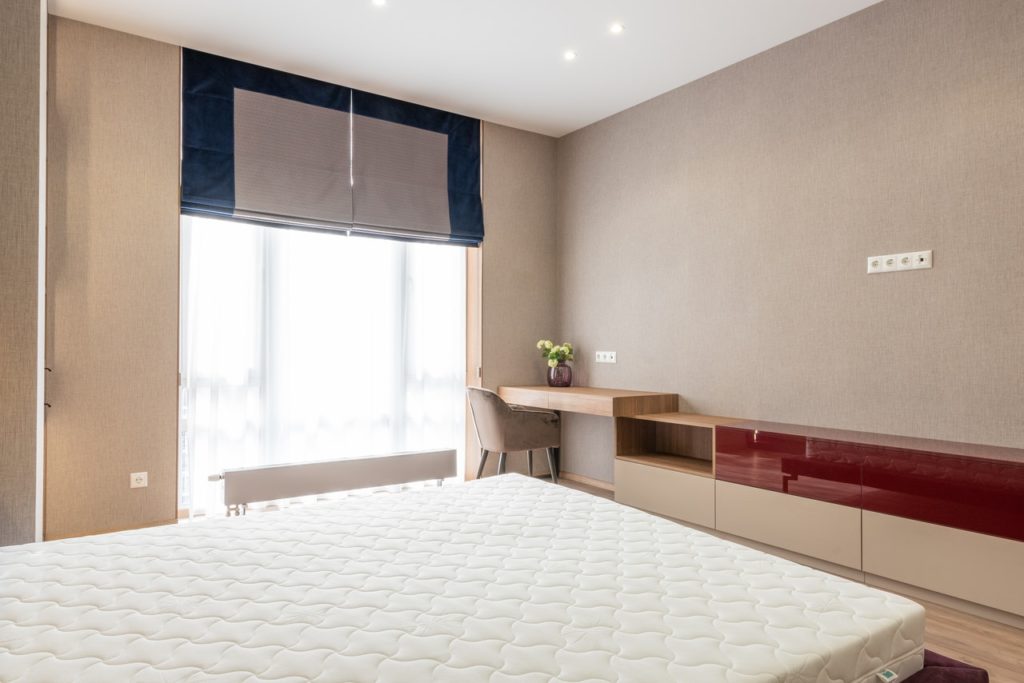 Convenience
Unlike curtains, modern roller shades don't need to be cleaned three to four times cleaned a year. Instead, they only need to be washed annually. You can also vacuum or wipe them down much easier than traditional blinds that have little distance between each slate. This ultimately allows less dust and pet fur to accumulate in the room. As a bonus, roller shades require little to no maintenance given that they are safely stored in their headrails when not in use.
Professional Installation
Modern roller shades are affordable, multipurpose, and easy to use. Their versatile designs can fit any design style — whether contemporary, traditional, industrial, art deco, or something else altogether. They allow you to moderate the brightness in any of your rooms and reduce unwanted glare that may harm your eyes. Motorized versions move efficiently and silently. Their availability in both electric and battery-powered options lets you work with the style that's most advantageous to you. Plus, their upkeep is effortless so you can focus on more important things.
Interested in getting your own modern roller shades to bring together all of the elements in your room? Get in touch with Total Window now to get your quote today!