Gorgeous and Functional Modern Roller Blinds
Diverse Styles, All Neat and Tidy
Although they're relatively simple window treatments, modern roller shades come in different styles, depending on your light-blocking requirements.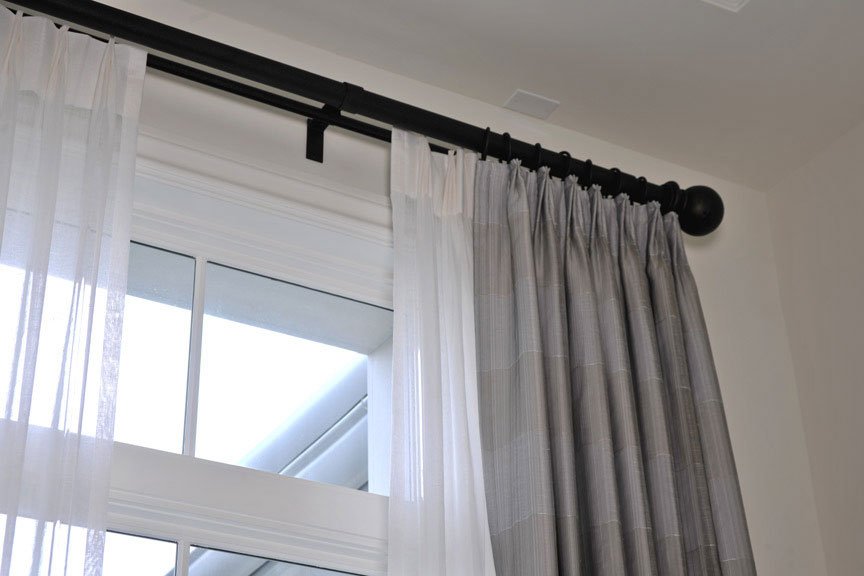 Dual Shade Systems
Dual shade systems give you the best of both worlds. These have two kinds of fabrics in a single roller: one fully blocks out light, while the other simply diffuses it. You exert complete control over glare, heat, and privacy.
Room Darkening
These come in a range of opaque fabrics that block out light. The most opaque ones are blackout fabrics, which are ideal for bedrooms and media rooms.
Roller shades make for sleek and sophisticated windows. This type of window treatment involves a fabric that rolls up in a rod on top of the window when opened. There are no complicated drapes or folds — the fabric, neatly tucked in the rod, seems to disappear, resulting in a complete view of the outdoors.  
They're also incredibly easy to maintain. Even with simple upkeep, they'll give you years of service. After all, Total Window only offers the highest quality fabrics. We carry products from Zebra Shade, Lutron, Creston, MechoShade, Coulisse, Solarweave, SilentGliss, and Bandalux.
Dress Up Your Windows with Total Window
Whatever type of modern roller shade you have in mind for your windows, Total Window will deliver. We have experts that are specially trained in different aspects of window treatment, like fabric selection, motorization, and installation.
Call our team or send us an email to schedule a free consultation.
Dual Shade Systems
(Blackout and Roller on one bracket)
Total Window has installed modern window roller blinds of various styles, fabrics, and room darkening properties. Take a look at our past projects to see the range of our designs.
Blinds, Shades, Shutters, Draperies and More!
Total Window Inc. offers various types of window treatment designs and fabric styles including solar shades, blackout shades, motorized shades and custom shades. Make an appointment and let us help you install the latest in window treatments!