Seventy-four percent of working professionals feel that remote work is here to stay—they think that it should be a permanent option for all employees everywhere. But for remote work to be a viable option, employees also need to prove that they can be efficient and productive while remote.
Total Window, a specialist in custom-made windows for both homes and offices, offers tips and solutions to help remote workers focus better.
Ways to Create that Immersive Home Office
Select the quietest spot in the house
Find the quietest spot in your residence to build a home office or workstation. If you can't find one, you can get some DIY soundproofing, like a door sweep, or install a white noise machine.
The door sweep creates a soundproof seal at the bottom slat of your door, preventing noise from getting into your room. The white noise machine creates an ambient sound that has a muffling effect on unwanted noise
Shut out the distractions
Make sure that your space will have nothing to distract you from your work. Leisure items should be put away in a separate room or area to avoid temptation. Cover your windows if you live in a busy area with lots of activities and noise outside.
Roman shades custom-made for your windows can block out the scenery without completely shutting out natural light. But if you want to block out the outside and its noise completely, you can also opt for blackout draperies.
Use color psychology on your walls
Offices use color psychology on the walls to make their workers more efficient, and you can do the same. Orange and yellow enhance mental acuity and boost teamwork. Red is energetic and can increase inspiration. Blue shades are associated with trust and stability.
The colors you select will depend on the nature of your work and what emotion you want to evoke while you do it.
Put in the right office equipment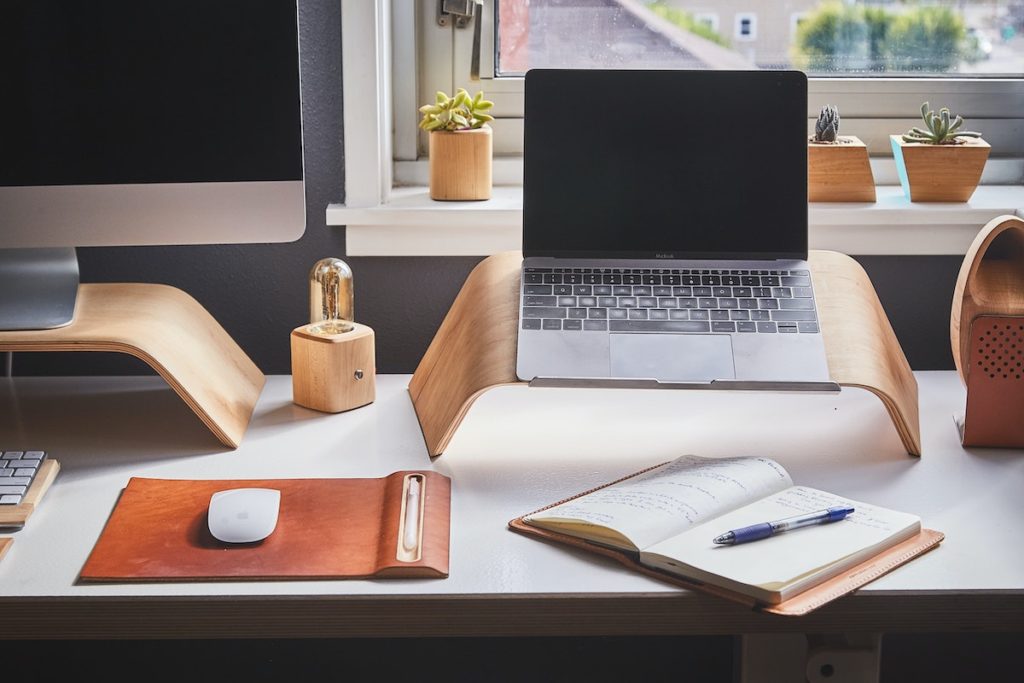 A good office desk, an ergonomic chair, and a dedicated webcam and microphone combination are essential. Creating a working setup similar to your office space reminds you that this area should be dedicated to working.
Getting equipment solely for your home office also helps separate your leisure items from your work equipment. You can also take this opportunity to utilize storage options. Put in a desk organizer and shelving to hold any work-related papers and resources. This way, all your job-related items are easily found in one spot.
Total Window offers adequate window coverings for your home office
Set your home office apart from the rest of your living space and reduce your distractions. There are different options among blinds and screens that can shut off outside activity while letting natural light in. This way, you are still able to work without feeling completely isolated.
Curtains and draperies can go a long way into creating a separation between your workspace and other areas of your house. They can even work as dividers if you can't set a whole room apart from your workstation.
Consult with the specialists at Total Window and let us help you plan out your home office, complete with options on panels and draperies.