Blackout windows can drastically improve the quality of your sleep. If you work the night shift and need to get some shut-eye during the day, for instance, or if you find it difficult to put your baby down for their midday nap, blacking out the room can help you create a dark, quiet environment that encourages sleep.
Not all window treatments are effective at blacking out rooms, though. Some of them leave light gaps on the sides of the window, ruining the total darkness you're trying to achieve in your bedroom or the nursery.
If you want complete darkness in a room, these three blackout window treatments are your best options:
1. Blackout ROLLER SHADES
Modern window roller shades come in blackout and motorized options. They're available in a range of opaque fabrics that block out light completely. Roller shades also have a contemporary, streamlined look that complements just about every interior design theme. This modern aesthetic goes well with your bedroom and entertainment room.
What's great about blackout roller shades is that they come with motorization capabilities. You can operate them from your bed using a remote. Some motorized window shades are even programmable to close or open at certain times of the day, so you can sync them with your morning alarm.
We recommend getting blackout roller shades with side tracks to get rid of those perky light gaps. Side tracks are L-shaped black plastic pieces that fit into the gap between the window and the shades, sealing off the space to block out the light totally.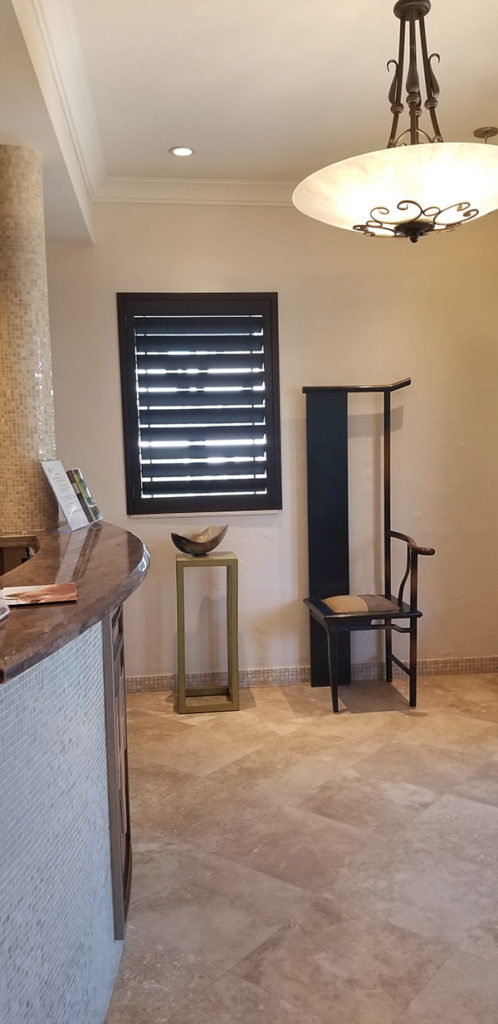 2. bLACKOUT CURTAINS
Draperies are the favorite window blackout option. They're not only effective at blocking out light, but they also add texture, drama, and warmth to the room. Blackout curtains often come in dark colors, thick fabrics, and even intricate prints for some extra elegance.
The best thing about blackout draperies is you can layer them over any other window covering. For instance, you can have sheer shades for the nursery to give the room a soft, fresh look then layer the blackout curtains to use during your baby's afternoon naps.
Blackout draperies also totally black out a room, so you won't have to worry about light gaps.
3. bLACKOUT CELLULAR SHADES
Blackout cellular shades are popular among energy-conscious homeowners. The honeycomb shape of these shades helps insulate the window, reducing unwanted solar heat absorption up to 80 percent in the summer.
Honeycomb shades have similar functions and rolling mechanisms as regular roller shades. You can also have them motorized or automated.
Blackout cellular shades, however, cost more than regular roller shades because of their insulation values. They do give you energy cost savings in the long run, though, guaranteeing a decent return on your investment.
cHOOSING THE RIGHT BLACKOUT WINDOW OPTION
These three blackout window treatment solutions have their own pros and cons. Ultimately, the best option depends on your needs, lifestyle, and budget. Consult a window furnishing specialist for recommendations on blackout window treatments.
Total Window, Inc. is your ultimate destination for boutique, innovative, custom window furnishings. We offer a range of window treatment designs and fabric styles for various light control and privacy needs. We'll help you pick a window covering that achieves the total darkness you want in your room.Contact us to schedule a free consultation on your blackout window needs.