Whether you're decorating a new home or revamping your old apartment's interior design, installing window treatments is a great way to add visual appeal. For instance, custom Roman shades for windows in colors and patterns that complement your existing decor can make a space seem more inviting and relaxed.
However, more than just adding to the decor, window treatments are functional as well. They boost energy efficiency, comfort, visual appeal, and privacy.  For instance, draperies with backings can lower heat gain by 33%.
Read on to learn about the benefits of window coverings.
They Improve Privacy
Installing window coverings is the best way to protect your privacy at home. Certain coverings like heavyweight drapery and blackout roller blinds can completely block the view from outside, so you won't have to worry about passers-by or unsavory characters peering into your home. What's more, window treatments can help dampen outside noise for a quieter, less stressful environment at home.
They Increase Energy Efficiency
A large portion of heat loss in homes happens through windows and doors. Investing in a high-quality, energy-efficient window treatment is a brilliant solution for homeowners looking to reduce their monthly electrical bills. Cellular shades, shutters, as well as solar and custom roman shades for windows, are some of the best options for reducing indoor temperature loss.
They Liven Up the Space
"Curtains can either make or break a room" is an old interior design phrase that isn't far from the truth. Choosing a window treatment that doesn't match your interior can harm its visual appeal no matter how beautiful the rest of the space is. Meanwhile, choosing the right one can liven up any space and give it the aesthetic boost it needs.
A few things to remember when choosing window treatments to enhance visual appeal:
If you have a great view outside your window, choose window coverings in white or another muted, solid color. Doing so ensures the window treatments don't distract from the view.
To tie a room together visually, opt for window treatments in similar shades or patterns as the rest of your space. You can also opt for window coverings in the same color family as other fabric elements in the room for visual harmony.
Another option is to install window treatments in colors that create a striking contrast against other objects in the room. For example, bright yellow window coverings would really pop in a space with furniture and decor in neutral shades.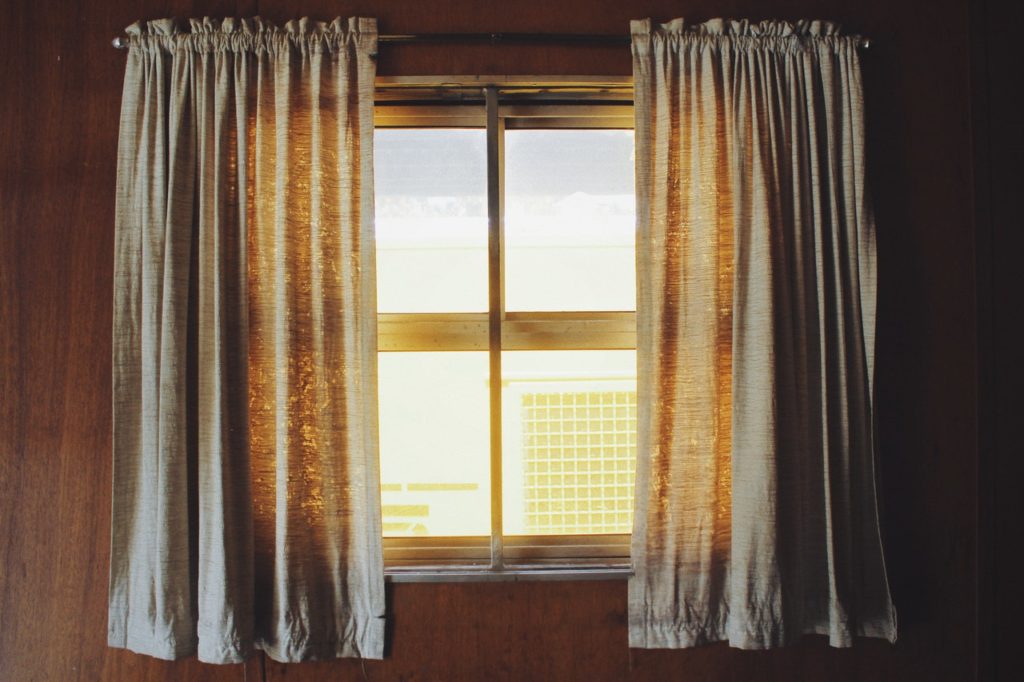 They Provide UV Protection
Window treatments allow you to control the amount of natural light that enters your indoor spaces. This not only increases comfort and energy efficiency but also provides more UV protection. Even though sunrays illuminating your room are a sight to behold, UV can damage your skin, flooring, and furniture.
However, don't worry if you want to enjoy outside views. Certain window coverings allow you to enjoy the outdoor visual while also protecting you from outside views and UV rays. The best option is solar shades that balance access to the view and light-blocking.
Consider Custom Roman Shades for Windows
The benefits of window treatments are obvious. Still, every window treatment is unique and has pros and cons. Choosing custom roman shades for windows will give you access to all the benefits a window treatment can provide.
A custom shade can have colors and patterns of your choosing, an extra UV protection layer, blackout options, and additional backing for more energy efficiency.
High-Quality Custom Roman Shades From Total Window
At Total Window, we offer in-depth consultations and professional installation of custom Roman shades and other treatments at Total Window. Our team consists of experienced and trained professionals you can rely on for efficient work and friendly service.
View our shades selection to learn more, or contact us if you have questions.