WINDOW TREATMENT COMPANIES
Total Window, Inc. is the ultimate destination for boutique, innovative, custom window furnishings. We educate our clients and use our expansive product knowledge to identify and solve light control and privacy issues in the home. No matter what your designing plans may be, Total Window has the answers you're searching for. We handle all the technicalities so that you can focus on bringing your vision to life.
I fell into working at Total Window after deciding to quit my first job out of college. I really didn't know what I wanted to do at that point, and my father encouraged me to join him in the family business. He had formed a successful business, but didn't really know how to expand. I thought it was a good opportunity for me to apply some of the things I had learned while studying business in college. That was back in 2006. It took me a good 6 months to really get fully engulfed in the window treatment industry. Now I am very passionate about it.
I get a lot of my work ethic from my father. He taught me to be passionate about my work, whatever we are doing for people. I love getting inspiration from other people in the home design industry. Collaborating with other smart people with their fingers on the pulse helps me stay sharp. I also have been working with a business coach and advisory board for the past 2 years. They have helped me develop proper business strategies to help Total Window run more efficiently.
Looking for new ideas is something I am doing, like bringing new products to the marketplace. One time I was on vacation in Portland, Oregon and met a woman who made Batik artwork out of recycled paper and soy based wax. We began to develop a way for her to take her artwork and integrate it into functional sliding panel systems for window areas. I have a desire to offer a wide variety of products to serve every need.
Total Window has accounts with every major manufacturer in the country PLUS workrooms locally to handle our specific brands we own with our Trademark. This allows us to pinpoint the exact needs of the client. Additionally, we have our own in house installation crews; which enables us to train our teams on the proper way to install products, and the long-term accountability that goes along with providing quality products and services.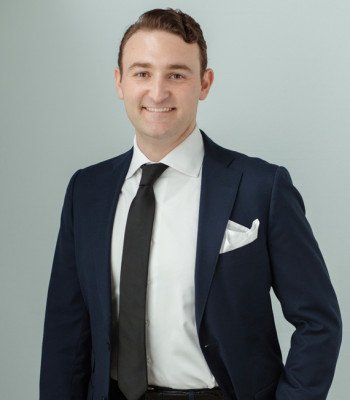 Most other window treatment companies outsource their installs. Lastly, we have the experience of being around for a long time. Clients who bought shades from Total Window 25 years ago still know that they can call us up for service if needed.
Our business is very familial. We like to interact with people the same way we want to be treated. Our installers have a good sense of humor when they get to the job site. At the same time, we want to elevate window treatments for the luxury home segment. We have found a nice balance between friendly, laid back demeanors and professional, luxury attitudes.
Our work is recognizable in the detail of the products. A Total Window Solarweave Roman Shade, for instance, is stitched all the way across the battens. Many others use heat seals or plastic clips.
I love problem solving. Figuring out ways to make things better or run smoother. I love seeing the client smile after a long installation, and the sense of teamwork that we all share after a challenging project is finally completed. We help to create home spaces that people feel comfortable in. They have to live with our products and installations every day. A successful end result is a very good feeling.
Meticulous and Attentive To Detail
At Total Window Inc. we provide various types of window treatment designs and fabric styles in blinds, shades, shutters, panels, draperies and more. Find the latest trend that best fits you! Most window treatment companies aren't attentive like Total Window, contact us.